You can order with your credit card if the delivery address is in Canada.
Cat Tarot deck
$28.95
Free shipping from $129.00
What we think
Lovers of both Tarot and feline friends alike will adore this super cute Tarot deck. The deck contains 78 beautifully illustrated Tarot cards each one adorned with cat companions to help guide, provide insight and give direction. 
The purr-fect deck for those who are either looking to get into Tarot reading or even for those avid Tarot readers who cannot resist adding more new decks to their growing collections this is a fantastic gift. 

We have a good 'feline' that these cards will be well received!
Description
78 card deck 
Illustrated by Megan Lynn Kott
Dimensions 3.38 x 5.38 
Guidebook included 
Suitable for beginners as well as practicing Tarot readers
Drake General Store
Drake General Store is a traditional hotel gift shop, classic general store, flea market stand, and museum shop all rolled into one. We create + curate things that say "welcome home" from down the block or halfway across the world. We have a little bit of everything and something for everyone.
>
For more information, visit Drakegeneralstore.ca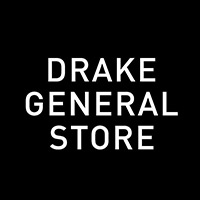 See more gift ideas from Drake General Store
>
View all ideas from
Drake General Store
Share on social networks or by email: