You can order with your credit card if the delivery address is in Canada.
Champagne Box
Buy now
$ 65.00
Our opinion
Want to send someone something a little special for a celebration? This gift box is the way to go! It is a really lovely way to celebrate with loved ones and friends when you cant be there in person.
Combine the Strawberry Frosé with Rose wine and ice and enjoy those beautiful flavors. Dive into some tasty candy with the with vegan sparkling bear jujubes.
Pair all these with the champagne candle (which has a hint of grapefruit) and a Champagne rosé bath bomb. All these items will have the receiver celebrating, taste and relaxation all at once!
Gift Idea Description:
Strawberry Frosé (pkg of 6), Gourmet du Village
Vegan Candy Champagne Bottle, Squish
8oz Champagne Candle, Dans les bois
Bath bomb XL Champagne rosé, Caprice & Co
Greeting card - Pop le champagne, Mimosa Design
For more information, visit the Shopmoica giftboxes online shop


This product is sold by Shopmoica giftbox: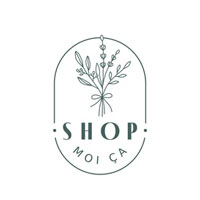 Shipping information:
Delivered by Canada Post
Free shipping from $80,00
Some questions before buying?
Questions & Answers on Shopmoica giftbox (F.A.Q.)
See more gift ideas from Shopmoica giftbox: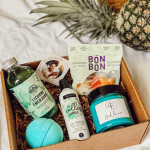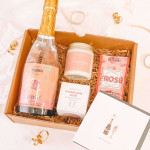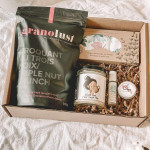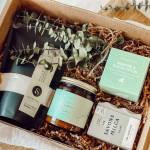 View all ideas from
Shopmoica giftbox >>
Buy this gift idea