$ 45.00
Free shipping from $60.00
What we think
Whether you want to offer this gift box to someone you love (a friend, a family member or heck, even yourself 😂), you'll be sure to have an impact.
First, the person who'll receive it will be very, very happy.
Second, this gift is simply amazing for the environment.
Third, because of their zero waste angle in everything Atoca does, you might spark a change in someone's life in regards to taking care of our dear planet earth.
Description
This gift set includes the following products:
An exclusive body soap - mango and cinnamon
1 x bamboo toothbrush
1 x mango & cranberry lip balm
1 x organic beeswax lip balm
1 x mint & rosemary toothpaste
Atoca
Atoca understood that plastics are still everywhere in the cosmetics industry and they want to change this situation.Their official mission to be the first cosmetics company committed to offering and selling products in 100% compostable packaging (or reusable).
>
For more information, visit Atoca's website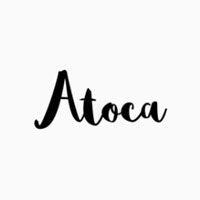 See more gift ideas from Atoca
>
View all ideas from Atoca
Share on social networks or by email: