You can order with your credit card if the delivery address is in Canada.
Frida Kahlo
$ 25.99
Free shipping from $99.00
What we think
There is nothing quiet as nice as receiving a brand new book as a gift, something new to dive into and discover. Experience the world of Frida Kahlo with this wonderful book by author Hettie Judah on the artists life and works. An amazing biography of an incredible artist. This is a great gift for an art enthusiast or someone who would like to learn more about this amazing, inspiring woman.
Description
Book Title - "Frida Kahlo"
Author - Hettie Judah
Drake General Store
Drake General Store is a traditional hotel gift shop, classic general store, flea market stand, and museum shop all rolled into one. We create + curate things that say "welcome home" from down the block or halfway across the world. We have a little bit...
>
For more information, visit Drakegeneralstore.ca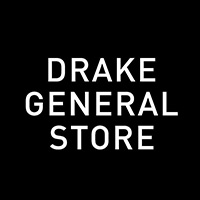 See more gift ideas from Drake General Store
>
View all ideas from
Drake General Store
Share this gift idea wherever you want: