You can order with your credit card if the delivery address is in Canada.
Gingko Solar Tree
Buy on Opuszone.com
Product not available
Our opinion
Solar technology is finally making its way into our homes! Like a real tree, the Gingko Solar Tree needs only sunlight for energy. Designed by a forward thinking, environmentally conscious group based out of Shanghai, the Gingko tree was designed to be used, to make your life easier, and kinder to the world around you! It is powerful enough to charger your phone or tablet in as little as a few hours. A great gift for your environmentally conscious friend or for anyone stuck in their office for long periods at a time--because who doesn't want to look at something innovative, positive, and exciting while they get their own work done. 
ps. check out the youtube video linked below to hear more about how this exciting project came about!
Gift Idea Description:
made of eco friendly materials, reSound™ and bamboo
contains an integrated 4000mAh rechargeable lithium battery
collects sunlight when it's there and stores it until you want to put that energy to use
can fully charge your phone in 2 hours!
contains a USB port
For more information, visit Opuszone.com


This product is sold by Opuszone: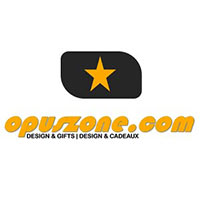 Shipping information
Questions & Answers on Opuszone (F.A.Q.)
See more gift ideas from Opuszone
Watch the video
https://youtu.be/iqUJxfhhavs