You can order with your credit card if the delivery address is in Canada.
Memory Game
Buy on
Lalitasartshop.com
Product not available
Our opinion
This wonderful Memory game will help stimulate children's visual memory all the while gaining artistic knowledge!
The bilingual illustrated lexicon on the inside cover promotes vocabulary acquisition and is an introduction to the visual arts language learned in school. 
Gift Idea Description:
How to play: 
Shuffle and place the cards face down.
The first player takes a turn and flips two cards over.
If the cards are identical, the player continues to pick cards.
If the two cards do not match, the player turns them face down again and it is the next player's turn.
The player with the most matched pairs wins!
For young children, play with 12 cards (6 pairs of your choice), which can easily be placed face down in the box.
For more experienced players, play with all 48 cards and earn extra points by identifying the different illustrated elements using the lexicon indicated in the inside cover.
For more information, visit Lalitasartshop.com


This product is sold by Lalita's Art Shop: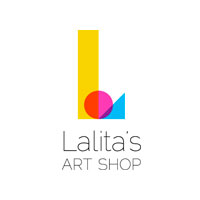 Shipping information:
Some questions before buying?
Questions & Answers on Lalita's Art Shop (F.A.Q.)
See more gift ideas from Lalita's Art Shop:
View all ideas from
Lalita's Art Shop >>
Buy this gift idea