You can order with your credit card if the delivery address is in Canada.
The little sweet treats box
$ 40.99
Free shipping from $59.00
What we think
Perfect for those with a sweet tooth, this box has an array of tasty treats to discover from cocktail flavour and raspberry flavours to cute little animal themed treat and there is even a vegan option included!
To top off this tasty gift box there are TWO scrumptious spreads to try out, either straight out of the jar or add to your favourite sweet snack for a level up on taste experience. Send this to someone who you are sweet on and make there day!
Description
4 bags of 150g of candies: Exotic Animals, Sour Cocktails, Vegan Bites and Raspberries
1 jar of 275g La Lichée caramel (Butter Caramel flavour)
1 jar of Allô Simonne spreads of 100g (flavour may vary)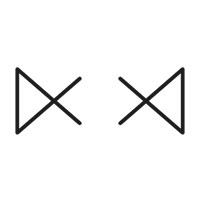 See more gift ideas from The Candy Box
>
View all ideas from
The Candy Box
Delivered by Canada Post - Free shipping in Ontario & Quebec
Free shipping from $59.00
Share on social networks or by email: