You can order with your credit card if the delivery address is in Canada.
Vintage Flame Resistant Apron
$54.00
Free shipping from $99.00
What we think
This flame resistant apron by PUEBCO is made from recycled materials during a handmade process. 
A very durable apron that will both keep you clean, and burn free (which is a win win really)
An awesome gift for the person  in your life who loves to be in the kitchen or at the bbq enjoying the cooking process. Not only is it sustainable but it also looks really nice too! 
Description
Material- Used Fabric
Approx. Size:  H34.6 x W29.5 in
Area: India
Drake General Store
Drake General Store is a traditional hotel gift shop, classic general store, flea market stand, and museum shop all rolled into one. We create + curate things that say "welcome home" from down the block or halfway across the world. We have a little bit...
>
For more information, visit Drakegeneralstore.ca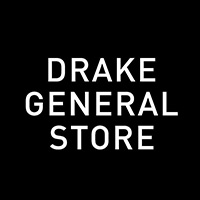 See more gift ideas from Drake General Store
>
View all ideas from
Drake General Store
Share this gift idea wherever you want: