You can order with your credit card if the delivery address is in Canada.
Zero Waste Shower – Gift Box
$ 55.00
Free shipping from $60.00
What we think
The Zero waste shower box from Atoca is a nice way to do a gift and do a good gesture for the environment. The box contains great products made in Quebec environmentally friendly and all the packaging is 100% compostable or reusable.
Description
The box contains:
One soy milk & oatmeal soap
One shampoo bar - horsetail & tangerine (large)
One conditioner bar - clementine (large)
A mint and rosemary toothpaste
Atoca
Atoca understood that plastics are still everywhere in the cosmetics industry and they want to change this situation.Their official mission to be the first cosmetics company committed to offering and selling products in 100% compostable packaging (or reusable).
>
For more information, visit Atoca's website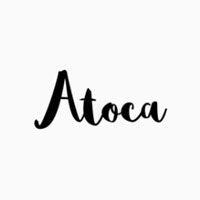 See more gift ideas from Atoca
>
View all ideas from Atoca
Share on social networks or by email: