You can order with your credit card if the delivery address is in Canada.
Zero waste shower box
Buy on Atoca's website
$ 55.00
Our opinion
The Zero waste shower box from Atoca is a nice way to do a gift and do a good gesture for the environment. The box contains great products made in Quebec environmentally friendly and all the packaging is 100% compostable or reusable.
Gift Idea Description:
The box contains: 
One soy milk & oatmeal soap
One shampoo bar - horsetail & tangerine (large)
One conditioner bar - clementine (large)
A mint and rosemary toothpaste
For more information, visit the Atoca website!


This product is sold by Atoca: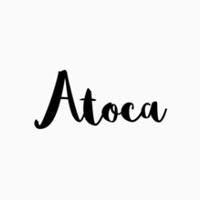 Delivered by Canada Post & Purolator
Free shipping from $39,99
More shipping information on Atoca's website
Questions & Answers on Atoca (F.A.Q.)
See more gift ideas from Atoca