You can order with your credit card if the delivery address is in Canada.
Zero Waste Starter Bundle
Buy now
$ 72.00
Our opinion
If you or your loved ones have been wanting to make some changes to help save the planet but don't know where to start, then this is the perfect gift to begin the journey. It can be a lot to try and find the things that will help make a difference but this gift box will certainly help you to get started. The organic cotton rounds are the perfect way to make the change from disposable to reusable cotton pads. Who doesn't love a new toothbrush and the one in this bundle has a Bamboo handle which is bio-degradable too! 
This starter pack also includes eco-friendly kitchen products such as all-natural beeswax food wraps which are made in Toronto. Also included is a bio-degradable pot scrubber that is both kind to your pots and the Earth. Finally, there is a super useful produce bag and a bamboo straw for your favorite drink of choice! From bathroom to kitchen and even to store, this starter pack has everything you need in one eco-friendly box.
When you purchase a gift from Sam & Lance you are supporting a female-owned business. Their business also plants trees to help our Earth and their products are never tested on animals.
Gift Idea Description:
Organics By Heather Cotton Rounds
Me Mother Earth Bamboo Toothbrush
Me Mother Earth Sisal Pot Scrubber
Above & Beeyond Beeswax Food Wraps
Me Mother Earth Produce Bags
SAM & LANCE Bamboo Straw
For more information, visit Samandlance.com


This product is sold by SAM & LANCE: Shipping information:
Delivered by Canada Post
Free shipping from $100,00
Some questions before buying?
Questions & Answers on SAM & LANCE (F.A.Q.)
See more gift ideas from SAM & LANCE: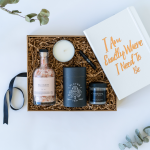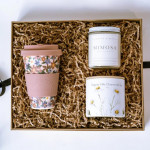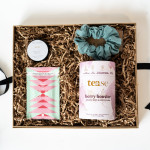 View all ideas from SAM & LANCE >>
Buy this gift idea