You can order with your credit card if the delivery address is in Canada.
Alpaca wool mittens – Made in Canada
$ 64.99
Free shipping from $100.00
What we think
In Canada, it's important to be well protected from the freezing cold. That's why these alpaca mittens are a good gift to offer to our loved ones so that they don't get cold.
These mittens are made in Canada from alpaca wool. It's a nice gift to offer during the holidays or in a gift exchange.
All you have to do is to choose the color!
Description
Made in Canada
70% Alpaca wool, 28% nylon, 2% spandex
One size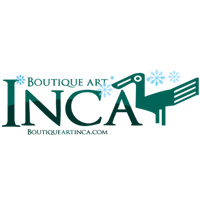 See more gift ideas from Inca Art Boutique
>
View all ideas from
Inca Art Boutique
Share this gift idea wherever you want: