You can order with your credit card if the delivery address is in Canada.
Eco-friendly Upside-down Heart Necklace – Special edition
From $ 125.00
Free shipping from $150.00
What we think
The upside down heart necklace is a very nice gift to give to a woman of your entourage. This one has two colors (your choice). One of the two parts is a natural stone. Authenticity, self-esteem and softness are attributes that you should give yourself. The Coeur-à-l'envers collection (from Quebec-based Cinderella Garbage) is a constant reminder of this, with the heart directed at the wearer.
The company's jewelry is made from waste materials that have been vitrified to make true luxury jewelry. This waste is compressed and melted at very high temperatures and then crystallized. Everything organic disintegrates and what remains is carbon and minerals that become a stone, as hard as quartz. It's a small ecological footprint with a second life. Cinderella Garbage, it's a beautiful meaning and a beautiful philosophy.
Description
The size of the heart can vary between 9 X 12 mm and 12 X 18 mm
The length of the chain is 24 inches
Limited edition
Other variations are possible
The stone (Cinderlite) is a synthetic material resulting from an industrial process
Each heart is unique (facets and color)
The color can vary from dark green to charcoal gray
Handmade
7 to 10 working days for production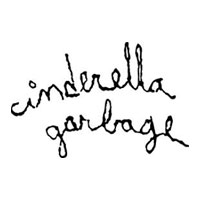 See more gift ideas from Cinderella Garbage
>
View all ideas from
Cinderella Garbage
Share on social networks or by email: