You can order with your credit card if the delivery address is in Canada.
Fatboy Lamzac 3.0
$ 149.00
Free shipping from $499.00
What we think
Available for the first time in Canada, the Fatboy Lamzac the Original is tried, tested, and guaranteed to take your summer from great to the best in recorded memory! Perfect for the out of doors, dependable, easy to set up (in seconds!), it literally couldn't be any better. Plus, it's available in an array of beautiful colours so you can choose to complement your elegant back yard decor or help your friends find you on your brightly coloured cloud anywhere in that crowded festival ground. Your new favourite summer-perfect design!!
Description
Lenght: 78.7" / 200 cm
Width: 35.5" / 90 cm
Height: 19.7" / 50 cm
Weight: 1.9 lbs / 0.85 kg
Material: polyester ripstop TPU
Can hold up: 440 lbs / 200 kg max (2 persons)
Durable fabric, high UV colorfastness
15% lighter than Lamzac 2.0
Dirt and moisture repellent, easy cleaning with lukewarm water and neutral soap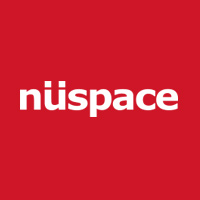 See more gift ideas from Nüspace
>
View all ideas from Nüspace
Delivered by Canada Post
Free shipping from $499.00
Share on social networks or by email: