You can order with your credit card if the delivery address is in Canada.
Happy holidays greeting card
$ 6.00
Free shipping from $100.00
What we think
One of the best things about the holiday season is stocking up on beautiful greeting cards for your loved ones. This beautifully illustrated 'Happy holidays' greeting card design by Marie-Laure Plano, will bring the seasonal feeling of warmth and coziness to anyone who receives it! 
You can choose to purchase one card or a pack of six and the cards are printed on lynx paper giving a very high quality finish.
Description
Details:
Lili Graffiti
Lili Graffiti is a local company created by the graphic designer Marie-Laure Plano. She imagines colorful, graphic stationery and spirited paper goods. Her whimsical universe is mostly inspired by her travels and her city Montreal. A must see!
>
For more information, visit Liligraffiti.com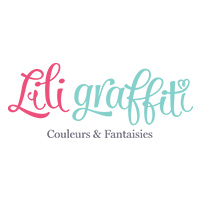 See more gift ideas from Lili Graffiti
>
View all ideas from
Lili Graffiti
Free shipping from $100.00
Share this gift idea wherever you want: