You can order with your credit card if the delivery address is in Canada.
Leather handcrafted personalized keychain
$ 19.00
Free shipping from $100.00
What we think
A cool gift for anyone that has keys, which is pretty much everyone :) The keychain is made out of leather and handcrafted in Canada. You can choose the ring color (silver, gold or matt black) when buying the gift to match your recipient's preferences. But the coolest thing is that you can personalize a message on the keychain. The leather will then be engraved with your message.
Description
Personalized gift
Engrave a message on the keychain
Durable leather
Handcrafted in Quebec, Canada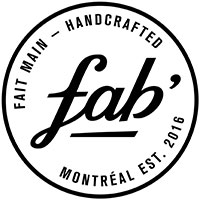 See more gift ideas from Fab' Handcrafted
>
View all ideas from
Fab' Handcrafted
Delivered by Canada Post
Free shipping from $100.00
Share on social networks or by email: