You can order with your credit card if the delivery address is in Canada.
Lip balm set – Cocooning Love
$ 45.00
Free shipping from $65.00
What we think
Discover products from Cocooning Love, a Canadian company. Their goal is to develop affordable eco-friendly products. Cocooning Love focus on the importance of taking time for yourself.
Treat your loved ones or yourself with this beautiful lip balm set. You'll find 5 lip balms in this box. The advantage of these lip balms is that the tube is made of recyclable cardboard container. In addition, it's 100% natural.
Keep the chapped lips away!
Description
It includes :
Raspberry balm - 10g
Pistachio balm - 10g
Vanilla balm - 10g
Baloon gum balm - 10g
Apricot balm - 10g
Cocooning Love
Cocooning Love develops an environmentally friendly and affordable line of cosmetics. Using all the experience she had gained from her family's business and through various professional training courses, today, Cocooning Love is thriving as an independent cosmetic brand.
>
For more information, visit Cocooninglove.com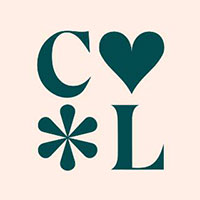 See more gift ideas from Cocooning Love
>
View all ideas from
Cocooning Love
Delivered by Canada Post
Free shipping from $65.00
Share on social networks or by email: