You can order with your credit card if the delivery address is in Canada.
Pink konjac sponge
$ 10.00
Free shipping from $65.00
What we think
Treat your skin to a gentle, exfoliating deep cleanse with this pink clay konjac sponge.
Cocooning love products are made to be eco friendly, healthy and with the recipients self care journey in mind to ensure a great experience every time. The pink konjac sponge will aid in restoring radiance whilst also helping with cellular renewal leaving the skin feeling healthier, smoother and refreshed. 
This product  is sure to become a staple item in your skin-care routine!
Description
Details:
Approx 100 uses

Biodegradable

Made from 100% vegetable fibres

Suitable for all skin types
Cocooning Love
Cocooning Love develops an environmentally friendly and affordable line of cosmetics. Using all the experience she had gained from her family's business and through various professional training courses, today, Cocooning Love is thriving as an independent cosmetic brand.
>
For more information, visit Cocooninglove.com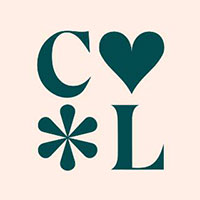 See more gift ideas from Cocooning Love
>
View all ideas from
Cocooning Love
Delivered by Canada Post
Free shipping from $65.00
Share on social networks or by email: