$ 9.00
What we think
Flowerwink is a beautiful Canadian company. Their main product: the plantable greeting card. They mainly make eco-friendly stationery products as well as office supplies.
First, the paper used by Flowerink is seeded with non-GMO wildflower or herb seeds. The paper is 100% post-consumer recycled paper. The company's mission is to offer simple, eco-friendly products that warm the heart. Stationery at its best!
By the way, it's a great addition to a Christmas gift, Mother's Day gift, Father's Day gift, birthday gift, teacher gift, retirement gift or surprise gift, any occasion is good to give a card!
In other words, a beautiful greeting card to be planted, sown with wildflower seeds, is clearly a pleasure to receive. It also leaves little trace in the environment and moreover, it blooms! Each card planted is a surprise.
Take a look at all their products available on their website!
Description
Flowerink
Flowerink is a Montreal-based company specializing in eco-friendly office supplies and greeting cards. More than just cards, Flowerink ships their product with seeds from wild flowers or herbs so that when you send the card, your recipient has a little...
>
For more information, visit Flowerink.ca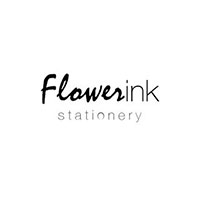 See more gift ideas from Flowerink
>
View all ideas from Flowerink
Share this gift idea wherever you want: