Buy now
$ 9.00
Our opinion
Flowerwink is a beautiful Canadian company. Their main product: the plantable greeting card. They mainly make eco-friendly stationery products as well as office supplies.
First, the paper used by Flowerink is seeded with non-GMO wildflower or herb seeds. The paper is 100% post-consumer recycled paper. The company's mission is to offer simple, eco-friendly products that warm the heart. Stationery at its best!
By the way, it's a great addition to a Christmas gift, Mother's Day gift, Father's Day gift, birthday gift, teacher gift, retirement gift or surprise gift, any occasion is good to give a card!
In other words, a beautiful greeting card to be planted, sown with wildflower seeds, is clearly a pleasure to receive. It also leaves little trace in the environment and moreover, it blooms! Each card planted is a surprise.
Take a look at all their products available on their website!
Gift Idea Description:
For more information, visit Flowerink.ca


This product is sold by Flowerink: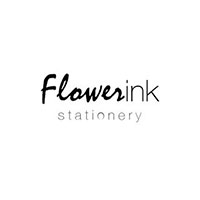 Shipping information:
Some questions before buying?
Questions & Answers on Flowerink (F.A.Q.)
See more gift ideas from Flowerink: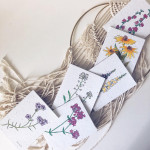 View all ideas from Flowerink >>
Buy this gift idea