You can order with your credit card if the delivery address is in Canada.
Fleece hammock – 3 in 1
$ 129.99
Free shipping from $20.00
What we think
Love to kick back and relax? Then this 3 in 1 Fleece Hammock by 'Owlypacks' is ideal.
This truly is the ultimate hammock as it has three different options available to choose between depending on the desired, leisurely mood. There is the option to have it as a standard hammock, a fleece lined hammock or as a poncho! With 9 designs to choose from there really is something for everyone. The hammock even comes in a stylish carrying bag which makes it super convenient to take with you on any fun adventures!
Description
Details:
This hammock comes with carrying bag, straps and carabiners.

Choose from 9 different designs:
Red Carrot

Blue Carrot

Camo

Cold

Rosé

Menthe

Turquoise

Frisquet
Owly Packs
Owly Packs is a Canadian company that designed and build great gear for outdoor. The hamac-tent for 2 is a unique product that will make adventurous people travel and hike a different and exciting way.
>
For more information, visit Owlypacks.com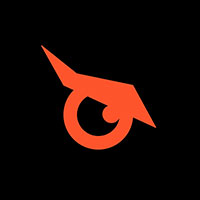 See more gift ideas from Owly Packs
>
View all ideas from Owly Packs
Free shipping from $20.00
Share this gift idea wherever you want: