You can order with your credit card if the delivery address is in Canada.
Hybrid Tent + Hammock (for 2)
$ 399.00
Free shipping from $20.00
What we think
This is living proof of Owly Packs' commitment to design and build innovative products for outdoorsy and adventurous people. This tent-hommock is a game-changer in the way you can camp. It fits 2 persons and it is a great gift for people that love outdoor adventures in the wild.
Description
Dimensions: Length= 260 cm / Width= 126 cm / Width=100 cm
Weight (including its rain shelter and all the accessories necessary for its assembly): 3.5 kg (7.6 lbs)
Maximum weight in hammock mode: 300 pounds
Tent 2 places
Two large doors to optimize the view, both in tent mode and in hammock mode, and thus have a panoramic view.
All the walls and the roof of the tent are mosquito net
Way more information on their website
Owly Packs
Owly Packs is a Canadian company that designed and build great gear for outdoor. The hamac-tent for 2 is a unique product that will make adventurous people travel and hike a different and exciting way.
>
For more information, visit Owlypacks.com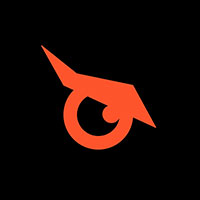 See more gift ideas from Owly Packs
>
View all ideas from Owly Packs
Free shipping from $20.00
Share this gift idea wherever you want: