You can order with your credit card if the delivery address is in Canada.
Alpaca Socks
$ 14.99
Free shipping from $100.00
What we think
Alpaca sock are perfect for cold wintry days or for spring when the weather's still cool and the snow starts to melt. They're light and soft and will stay warm even when damp so you'll never have to cancel plans for cold toes! A great gift for anyone and everyone. We all need warm feet!
Description
alpaca wool socks
one size fits most
made in Peru
available in a range of colours! (please follow link for full drop down list)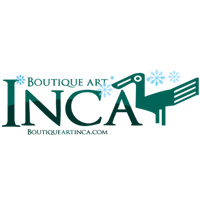 See more gift ideas from Inca Art Boutique
>
View all ideas from
Inca Art Boutique
Share this gift idea wherever you want: