You can order with your credit card if the delivery address is in Canada.
Alpaca thermal socks – Made in Canada
$ 39.99
Free shipping from $100.00
What we think
It's easy to get cold feet in the winter when we don't have the right socks. That's why these alpaca thermal socks are the perfect gift to keep your feet warm and dry during winter! It's not for nothing that alpacas don't get cold outside in the winter, their wool keeps these lucky ones very warm.
Give these thermal socks to everyone you love as a Christmas gift or during the winter season.
Description
Choose your size (Small to XL)
75% alpaca wool, 23% nylon, 2% spandex
Perfect for relaxation, walking and hiking
Made in Canada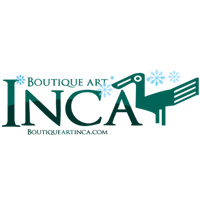 See more gift ideas from Inca Art Boutique
>
View all ideas from
Inca Art Boutique
Share this gift idea wherever you want: