You can order with your credit card if the delivery address is in Canada.
Botanica soy wax scented candle
$ 19.00
Free shipping from $85.00
What we think
Want to add a great ambiance to a room? Light a candle and 2 senses will be delighted, the sense of smell and sight will make you feel different emotions. Add a bit of music and you'll be traveling. If you know someone that loves taking a break reading a book around a candle or just have a calm moment. These handmade candles are a great gift for Christmas stockings or to offer with a book for example.
Description
Hand-poured into glass jars with lids.
100% natural vegetable soy wax without toxic fumes
Essential oils or fragrances without phthalate or paraben
Different fragrance exists : Sun-Day, Rooftop Garden, Nocturnal, French pear and fresh vanilla, Eucaleptus and peppermint, Boreal forest, Herbalicious
Kimo Soap
Kimo is born from a desire of discovering a greener life. From there, the 2 founders, Kim and Moez started to build a brand to sell their great handmade soaps to others.
>
For more information, visit Kimosoap.com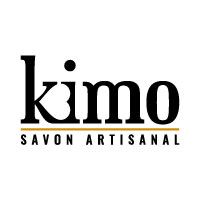 See more gift ideas from Kimo Soap
>
View all ideas from Kimo Soap
Share on social networks or by email: