You can order with your credit card if the delivery address is in Canada.
Box of gourmet soaps
$ 85.00
Free shipping from $85.00
What we think
Discover KIMO soaps, a Canadian company. It's already a good reason to encourage them! Plus, it's always nice to have beautiful soaps in the shower that smell like heaven! We can't be disappointed with this box that includes several gourmet soaps. You'll find a pie, donut, popsicle, macaroon, cupcake and more!
Save yourself a little embarrassment, don't eat them. You will be disappointed, they're just soaps after all.
But it's true that they're beautiful!
Description
9 soaps + 1 whipped cream butter
The products have random colors and scents, according to the choice of the soap maker
Kimo Soap
Kimo is born from a desire of discovering a greener life. From there, the 2 founders, Kim and Moez started to build a brand to sell their great handmade soaps to others.
>
For more information, visit Kimosoap.com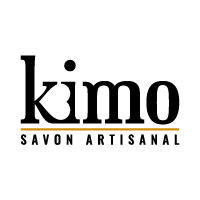 See more gift ideas from Kimo Soap
>
View all ideas from Kimo Soap
Share this gift idea wherever you want: