You can order with your credit card if the delivery address is in Canada.
Candy Box Subscription – 12 months
$371.99
Free shipping from $59.00
What we think
Discover the first candy box subscription in Quebec with "The Candy Box"! With this subscription, every month for twelves months, they send 1 kg of carefully selected candies for you to discover, shipped directly to your doorsteps (everywhere in Canada). They select them among a large group of suppliers to make sure you only get the best and fresh products. You can make a choice between : Sour candies, Soft candies and Mixed candies.
Description
Shipping : Everywhere in Canada
1 kg
You can skip a delivery or cancel your subscription anytime before your next billing date
Besides the subscription, they offer a gift box, which is a one-time purchase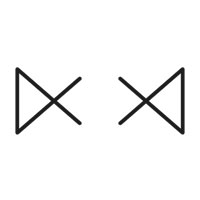 See more gift ideas from The Candy Box
>
View all ideas from
The Candy Box
Delivered by Canada Post - Free shipping in Ontario & Quebec
Free shipping from $59.00
Share this gift idea wherever you want: