You can order with your credit card if the delivery address is in Canada.
Classic Pendant
$ 175.00
Free shipping from $150.00
What we think
This timeless classic pendant from Cinderella Garbage is not only stunning but is also a really special gift idea that is sure to be treasured. These pieces are handmade in Canada and the stones are faceted with traditional lapidary art techniques meaning that these designs are made with great attention to detail ensuring the recipient gets the highest quality. You can choose to get this piece in recycled sterling silver, vermeil or gold depending on your preference. 
This pendant is a truly unique and special piece to have in any jewellery collection!
Description
This item is offered in recycled sterling silver, vermeil and gold

Each stone is unique and is chosen very carefully

The stone of this item is 8 mm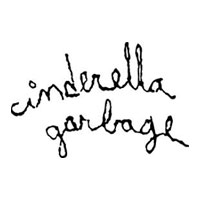 See more gift ideas from Cinderella Garbage
>
View all ideas from
Cinderella Garbage
Share this gift idea wherever you want: