You can order with your credit card if the delivery address is in Canada.
Cozy gift box
$ 85.00
This item qualifies for free shipping ($80.00)
What we think
All things cozy in one box for the perfect self-care day/night. A great way to treat yourself, a loved one, friend or colleague as it has everything one may need to unwind after a long and busy day. 
This box has been curated especially to be palette neutral so it is suitable for a range of recipients. The refreshing room spray, lavender scented organic cotton and hemp eye mask along with the eucalyptus and menthol shower pebbles will have your home smelling like a spa without needing to leave. You can also chose to really set the mood by lighting the wood wick tea light candle and settling into some therapeutic journaling with the vegan leather journal.
All of these amazing components make for a pretty special gift set that will be very much appreciated by whomever should receive it! 
Description
The Cozy box contains:
Eye rest with washable cover made of hemp and organic cotton, Amma Therapy

Linnea A5 vegan leather journal, Baltic Club:

Tealight Wood Wick Candle, Feu & Co

Wooden candle holder, La Shop AC / DC

Eucalyptus & menthol shower pebbles, Saponaria Soapery

Room spray with essential oils, Kropp by Pure Living (110ml)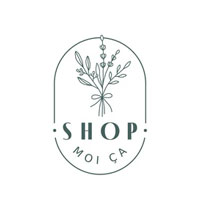 See more gift ideas from Shopmoica giftbox
>
View all ideas from
Shopmoica giftbox
Delivered by Canada Post & Purolator - QC-ON: Free Shipping > 80$, 9.95$ flat rate otherwise. Other provinces: 14.99$ flat rate.
Free shipping from $80.00
View their shipping & delivery terms
Share on social networks or by email: