From $ 100.00
This item qualifies for free shipping ($80.00)
What we think
Is there a newborn in your family or in your circle of friends? If you want to give a gift, you can offer a nice surprise box of baby products from Canada! In addition to encouraging local purchases, you'll make someone very happy!You can select the theme of the contents of the box. You can offer a surprise box for a baby girl, a baby boy, a unisex box or a box combining products for baby and mom.
In addition, you can adjust the amount of the box as you wish, ranging from $100 to $500.
Description
Discover products for babies and moms that are made in Canada!
How does it work?
You select the value of the box ($100 to $500)
You specify in a note if you have any special requests* or preferences (for example: no pacifier attachment, avoid blue, preference for neutral colors, etc.)
You let the company create a dream box for the baby!
*The image is for reference only. It all depends on your selection and the current products available. The images are only examples of products that you can find in a box.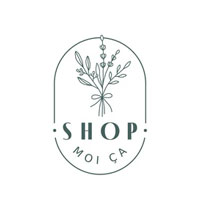 See more gift ideas from Shopmoica giftbox
>
View all ideas from
Shopmoica giftbox
Delivered by Canada Post & Purolator - QC-ON: Free Shipping > 80$, 9.95$ flat rate otherwise. Other provinces: 14.99$ flat rate.
Free shipping from $80.00
View their shipping & delivery terms
Share on social networks or by email: