You can order with your credit card if the delivery address is in Canada.
Decorative mini paddle
$ 90.00
Free shipping
What we think
Much like other objects of material culture, First Nations used to decorate paddles with designs reflecting spiritual beliefs and family ties. Onquata means to revive this culture by offering these great creations to the world. The owners, from the Wendat community, are on a mission to make people adopt these great paddles in their homes for decoration. We agree! They look great and contemporary even if their spirit is from the past.
Description
Handmade in Wendake
Working with First Nations
Perpetuating traditions and recognizing ancestral craftsmanship
Having a positive impact on Aboriginal communities
100% Satisfied or your money back
Limited Quantity
Delivery Anywhere in CANADA!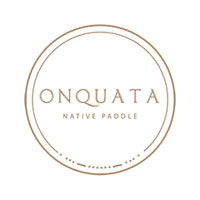 See more gift ideas from Onquata
>
View all ideas from Onquata
Delivered by Canada Post
Free shipping
Share this gift idea wherever you want: