You can order with your credit card if the delivery address is in Canada.
DIY Ramen – Foodie Box
$ 74.13
What we think
When you know someone who loves Ramen so much but don't know exactly how to gift it to them this is the perfect gift! We all know a foodie who loves to try some DIY cooking and to be honest any food-based gift is pretty awesome in our eyes.
All you need to do to make someone's noodle dreams come true is to purchase the gift card and make sure to enter the recipient's email address or phone number. The rest is easy, the recipient gets to choose the Ramen DIY kit they want and schedule their delivery date and time. Be sure to enter the recipient's postcode to ensure they are deliverable in the desired area
Description
1 x DIY Ramen Kit
1 x pickled Shiitake mushrooms
1 x DIY Gyoza kit
1 x Seoul Food: Red Kimchi
1 x Szechuan Tears chili oil
Crafty Ramen
Ramen is the ultimate comfort food, and it's best when enjoyed hot, fresh, and in good company. The Crafty Ramen is bringing the experience of ramen into your home. Perfect for noodle enthusiasts, busy professionals, a fun date-night in or quality time...
>
For more information, visit Craftyramen.com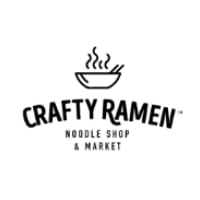 See more gift ideas from Crafty Ramen
>
View all ideas from Crafty Ramen
Share this gift idea wherever you want: