You can order with your credit card if the delivery address is in Canada.
Earl grey tea candle
$ 18.00
Free shipping from $100.00
What we think
A candle is always a nice gift to offer. It could be for a housewarming party, a small gift for a dinner invitation, or any parties. This candle is made by T. Lees in Canada and uses GMO-free soybeans, mixed with 100% natural vegetable oils to make the candle burns longer. This particular one will produce a fragrance of the famous Earl Grey black tea.
Description
Fragrance notes: Black tea leaves, bergamot, lemon, lime, and grapefruit
Category : Floral and herbaceous
Mood : Peaceful
Intensity : 4/5
Two different size : Small 4 oz = 25 to 30 hours, Medium 8 oz = 40 to 50 hours
t.lees
Tlees is a canadian company that focus on creating great products and original fragrance to nourish the sould & body. Find some candles, soaps or lip balms ... They also build some D.I.Y kits to let you enjoy the creation process.
>
For more information, visit Tlees.co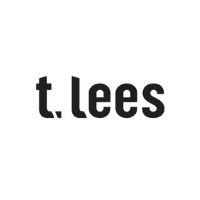 See more gift ideas from t.lees
>
View all ideas from t.lees
Share on social networks or by email: