$ 30.00
Free shipping from $100.00
What we think
Personalized soy wax candles from the Canadian company T. LEES are ideal for all occasions! Whether it's for a birthday, the holidays, Mother's Day, Father's Day, a housewarming gift, a going-away party or simply a surprise gift, a personalized candle is always a good idea.
First, you just have to write the message you want. Then, you can add the signature you want.
In fact, anything goes! The only limit you have is your imagination.
Humorous style: To my beautiful big bass - From your favorite trout
Classic style: Happy birthday to the best mom ever - Your beloved son
Second, you can select the fragrance from the current choices. Fragrances can change seasonally, so it is best to check what is currently available. Also, the choice of fragrance will be indicated on the candle.
Your personalized candle is ready! It's a great way to give a unique and personalized gift to a loved one.
Description
Write your message on a maximum of 3 lines (66 characters in total)
Enter your signature (20 characters)
Choose the fragrance (See available choices)
Quality textured cream colored label
The size of the personalized candle is 8 oz, which corresponds to approximately 40 to 50 hours of burning time.
t.lees
Tlees is a canadian company that focus on creating great products and original fragrance to nourish the sould & body. Find some candles, soaps or lip balms ... They also build some D.I.Y kits to let you enjoy the creation process.
>
For more information, visit Tlees.co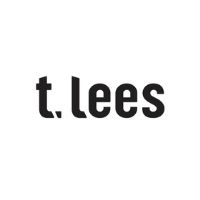 See more gift ideas from t.lees
>
View all ideas from t.lees
Share this gift idea wherever you want: