You can order with your credit card if the delivery address is in Canada.
Fattoush salad kit
$ 27.50
Free shipping from $65.00
What we think
This is a great kit for anyone who loves to explore new dishes and flavours! All you need to do is add to your salad the fruity but sharp sumac spice, fresh fattoush dressing and homemade pita chips and you will have yourself an authentic Middle Eastern Fattoush salad!
When you purchase products from Les Filles Fattoush you are supporting a Canadian company based in Quebec whose mission is to support Syrian refugee women by offering them job opportunities and become active members of society. 
Description
Kit includes:
sumac jar
fattoush dressing
homemade pita chips 160 gr
The Fattoush Girls
Syrian women face the same difficult social, cultural, and economic obstacles that every refugee confronts upon arrival in Canada. Les Filles Fattoush gives these newly arrived women a significant opportunity to integrate into Quebec society: a job that puts their culinary talents to use, at the same time allowing them to earn a living and build a social network. This job is not only a first step towards reestablishing their dignity, but it also creates exchanges, both between these women and with their clients. The result is mutually beneficial: everyone gives and everyone receives.
>
For more information, visit the Fattoush Girls online shop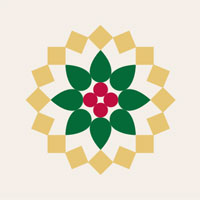 See more gift ideas from The Fattoush Girls
>
View all ideas from
The Fattoush Girls
Delivered by Canada Post
Free shipping from $65.00
Share on social networks or by email: