You can order with your credit card if the delivery address is in Canada.
Indonesian Gayo coffee – Ratih
$ 20.00
Free shipping from $100.00
What we think
Discover this incredible Indonesian, Gayo coffee with the 'Ratih' blend from Golden Triangle coffee.
This Indonesian coffee is named after 'Ratih' which means 'The Goddess of beauty' because the flavour itself is both elegant and beautiful. The coffee is a light roast and has subtle hints of fermented raspberry and chocolate covered cherry in addition to the tart and crisp dill flavour, all of these combined make a beautiful and aromatically flavoursome experience which is made via wine processing. The Golden Triangle coffees are a great gift idea for any coffee enthusiasts who are excited by new and unique flavours, sure to impress!
Description
Available in 225g or 1kg
Light roast
Impressions: Fermented Raspberry, Chocolate Covered Cherry & dill pickle
Altitude: 1300m - 1600m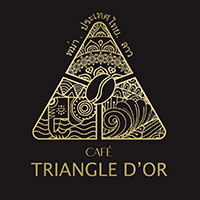 See more gift ideas from Golden Triangle Coffee
>
View all ideas from
Golden Triangle Coffee
Delivered by Canada Post
Free shipping from $100.00
Share this gift idea wherever you want: