From $ 94.99
Free shipping from $150.00
What we think
Hazaki's Japanese knives make a wonderful gift!
The knife blades are made by skilled craftsmen directly in Seki, Japan with traditional methods. The knife handles are handmade right here in Canada. Everything is cut, sanded, oiled and assembled by hand in Canada.
It's a great gift for someone who loves to cook and who spends a lot of time in the kitchen. Having a quality knife makes a big difference in the kitchen.
Hazaki has a Classic Series of high performance steel Japanese knives. This series includes chef's knives, multipurpose knives, utility knives and paring knives. Some sets are also available.
Description
Japanese blades
Handles made in Canada
Classic series
Knives are available in 3 colors: dark grey, white or red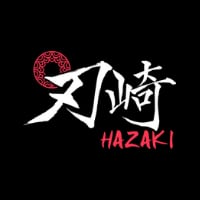 See more gift ideas from Hazaki Knives
>
View all ideas from
Hazaki Knives
Free shipping from $150.00
Share on social networks or by email: