You can order with your credit card if the delivery address is in Canada.
Ovopur Water Filter – Wood
$ 1,099.00
This item qualifies for free shipping ($100.00)
What we think
These gorgeous eco-design water filters by AQUA OVO are handcrafted out of traditional ceramic by artisans, combining the unique shape of an egg and the thermal properties of porcelain to preserve and revitalize water!
The multilayer reusable glass cartridge at the heart of the OVOPUR Origin, contains first quality filtration elements that have proven effective to eliminate chemical and organic pollutants from drinking water by mimicking the action of the natural filtration cycle underground!
Description
Features:
1 AQUACRISTAL filter cartridge included (4 months supply)
Pearly white robe with a unique crackled glazing
Handcrafted traditional ceramic with natural variations
Handmade in Canada
Baltic Birch veneer wood base
Materials: Traditional Ceramic, Brass, Glass, Wood
Holds: 11 Liters (2,9 gal)
Size: 11 x 14 x 29in, 24 lb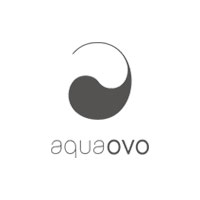 See more gift ideas from Aquaovo
>
View all ideas from Aquaovo
Free shipping from $100.00
Share on social networks or by email: