You can order with your credit card if the delivery address is in Canada.
Kimo Cocooning box
$ 40.00
Free shipping from $85.00
What we think
Everyone deserves a moment of peace and quiet and you could be the person who gives them the tools to get that moment. Kimo's cocooning gift set contains beautiful handcrafted products that will help them take care of themselves. All soaps and products are 100% natural and eco-friendly.
Description
The gift box contains : 
1 LOVE Soap depending on availability (black &white striped / yellow & black / gradient / natural)
1 Scented candle that lasts at least 20 hours
1 Bag of effervescent bath powder with essential oils OR a bath bomb
1 Lip balm (babane or chocolate flavor)
1 Mini box of whipped body cream 25g
Kimo Soap
Kimo is born from a desire of discovering a greener life. From there, the 2 founders, Kim and Moez started to build a brand to sell their great handmade soaps to others.
>
For more information, visit Kimosoap.com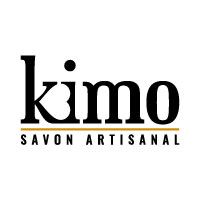 See more gift ideas from Kimo Soap
>
View all ideas from Kimo Soap
Share on social networks or by email: