You can order with your credit card if the delivery address is in Canada.
Mild spruce carbonated water
Buy now
$ 14.99
Our opinion
Whether it's for cocktails or to drink as a refreshing beverage, Harrington proposes a line of 3 flavoured carbonated water. Mild spruce is not your typical flavour and it leaves room to explore new cocktails. That's why Harrington give a bit of inspiration on their website for a few cocktails recepe. 
Gift Idea Description:
Flavour Mild spruce
Carbonated spring water
comes in 6, 12 or 24 packs
Ideal for cocktail
Perfect for refreshing non-alcoholic beverages
For more information, visit Domaineharrington.ca


This product is sold by Harrington: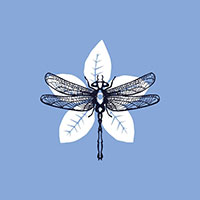 Shipping information:
Some questions before buying?
Questions & Answers on Harrington (F.A.Q.)
See more gift ideas from Harrington:
View all ideas from
Harrington >>
Buy this gift idea