Buy now
$ 63.00
Our opinion
MushUp coffee is very different from the others! This Canadian company has developed a coffee in which you will find mushrooms! These mushrooms have many properties. The addition of these medicinal mushrooms allows to attenuate the acidity of the coffee, reduces considerably the palpitations (tested and approved!) in addition to enhancing the flavors of the coffee beans (organic and fair trade).
The mushrooms used are grown and picked right here in Canada! For those who are worried, no, the coffee will not taste like mushrooms! You will really like the positive effects of this coffee. For having tried it, goodbye to coffee-induced heartburn and palpitations!
This deluxe trio allows you to discover 3 coffees from the company. Each one has different benefits.
Gift Idea Description:
The trio includes:
Vigor Coffee - Reishi Mushrooms & Cordyceps - Wellness, fitness, performance, strength and endurance
Vital Coffee - Reishi Mushrooms, Chaga & Turkey Tail - Strengthens the immune system
Spark Coffee - Reishi Mushrooms & Lion's Mane - Cognitive enhancement, concentration, creativity, productivity and memory
250g of coffee each. You can choose your coffee between coffee beans or choose the grind.
For more information, visit Mushup.ca


This product is sold by MushUp: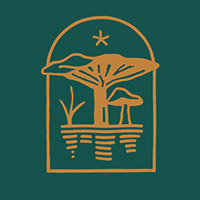 Shipping information:
Delivered by Canada Post
Free shipping from $49,00
Some questions before buying?
Questions & Answers on MushUp (F.A.Q.)
See more gift ideas from MushUp: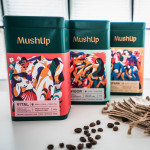 View all ideas from MushUp >>
Buy this gift idea