$ 12.99
Free shipping from $50.00
What we think
The perfect poutine socks for everyday! These are socks to wear proudly, even at work. Don't be shy, you'll make your coworkers laugh.
Are you a true Quebecer, a Quebecer lover or simply a poutine lover? Demonstrate it by wearing poutine on your feet. These poutine socks almost make you hungry because they are so beautiful.
Fashionable, funky & gourmet, these poutine socks will let everyone know where your allegiances lie. Perfect for the cheese, gravy, and potatoes lover in your life. Let's face it, cheese curds on poutine is pretty much the best thing in the world. Few places in the world can recreate this little gastronomic miracle as perfectly as in Quebec.
Main and local, a Canadian Company has beautiful products representing many aspects and parts of Canada. You'll find products from Toronto, Vancouver and Montreal. Their slogan : Souvenirs that don't suck! Well said.
A nice and unique gift to offer on any occasion like Christmas (even for Christmas stockings), Father's Day, a birthday or simply as a surprise gift to make people happy.
Description
These poutine socks can contain :
One size fits MOST (even big feet!)
Unisex - Perfect gift for men and women
75% Cotton / 22% Polyester / 3% Spandex
Main and Local
Main & Local's motto is that they offer "Montreal & Toronto souvenirs that don't suck", haha :). We agree, their products are amazing, unique & funny Canadian gift ideas to be discovered today!
>
For more information, visit Mainandlocal.com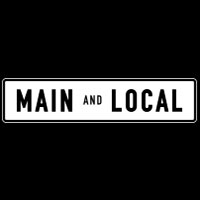 See more gift ideas from Main and Local
>
View all ideas from
Main and Local
Share on social networks or by email: