You can order with your credit card if the delivery address is in Canada.
Slow-hoho ornament
$ 12.99
Free shipping from $50.00
What we think
It's beginning to look a lot like slothmas with this cute and funny hand painted slow ho-ho ornament from Main and Local!
The holidays are a great time to slow down, relax and embrace the festivities and what better reminder for this than a totally chill Christmas tree decoration who will take pride of place on any tree!
Gift this to someone so they can remember to have plenty of chill vibes when Christmas comes.
Description
Main and Local
Main & Local's motto is that they offer "Montreal & Toronto souvenirs that don't suck", haha :). We agree, their products are amazing, unique & funny Canadian gift ideas to be discovered today!
>
For more information, visit Mainandlocal.com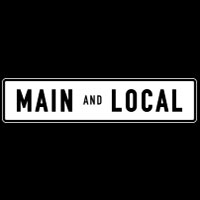 See more gift ideas from Main and Local
>
View all ideas from
Main and Local
Share this gift idea wherever you want: