You can order with your credit card if the delivery address is in Canada.
Soy wax candles – Moodgie
From $ 19.00
Free shipping from $75.00
What we think
Discover soy wax candles from Moodgie, a Canadian company!
Soy candles burn much cleaner in the home and lasts longer. Moodgie candles offer great fragrances to discover for all preferences. These fragrances are made from essential oils and fine fragrance oils.
Two sizes are available and you can choose between a cotton wick or a wooden wick.
Candles to offer for all occasions!
Description
100% vegetable soy wax
Cotton wick or wooden wick
2 sizes : 110g or 220g
MOODGIE
Moodgie offers a line of scented home essentials made from natural ingredients. Our products offer fragrances designed to bring out the natural richness of our surroundings and thus promote calm and relaxation, while having no impact on your health.
>
For more information, visit Moodgie.ca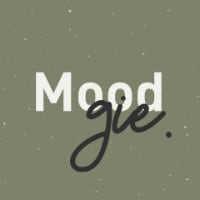 See more gift ideas from MOODGIE
>
View all ideas from MOODGIE
Delivered by Canada Post
Free shipping from $75.00
Share this gift idea wherever you want: