You can order with your credit card if the delivery address is in Canada.
Gin Making Kit & Ageing barrel combo
$ 184.95
This item qualifies for free shipping ($150.00)
What we think
Ginius ... isn't it the best name for a gin company? We're happy to present the special edition of the well-known gin kit with an ageing barrel. This adds a fancy way to make your own gin and will definitely make your recipient happy and loved. The set will allow the lucky person you choose to do a 750 ml bottle (or 2 of 375!) of their own Gin. But rest assured that refills are available.
Description
The set contains : 
2 bottles of 375 ML with bartop
Funnel and sieve designed for filtration.
1 set Ginius Juniper Berries.
1 set of' Herbs and spices ginius.
2 Ginius Customization labels.
Ginius Success Charter.
French oak barrel for aging of 1 L, including 2 bongs and tap (can be served up to 15 times).
Instructions.
Ginius Gin kits
The Gin kits from Ginius are GENIUS! You can now make your own gin at home with an easy-to-follow process that creates amazingly delicious results.
>
For more information, visit Ginius.ca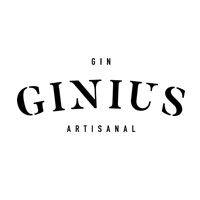 See more gift ideas from Ginius Gin kits
>
View all ideas from Ginius Gin kits
Free shipping from $150.00
Share on social networks or by email: