You can order with your credit card if the delivery address is in Canada.
Zero waste bamboo utensil kit
$ 13.99
Free shipping from $50.00
What we think
A super handy kit to take with you on the go, this zero waste bamboo utensil kit is a great alternative to plastic utensils. It even comes with a handy place matt and cleaning brush for the bamboo straw!
Fantastic for the everyday eco-friendly lifestyle with long lasting usage.
Description
1 straw, 1 washing brush, 1 fork, 1 knife, 1 tablespoon and 2 chopsticks in a small travel placemat
Open placemat: 17.5 cm x 21.7 cm
Straw: between 19.5-cm and 20-cm long, variable width
Utensils: between 18-cm and 18.5-cm long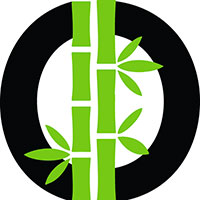 See more gift ideas from OLA Bamboo
>
View all ideas from OLA Bamboo
Delivered by Canada Post
Free shipping from $50.00
Share this gift idea wherever you want: