You can order with your credit card if the delivery address is in Canada.
Pick 5 teas "À la carte" – Gift Box
Buy on
Camellia-sinensis.com
Product not available
Our opinion
Create your own tea box by selecting 5 teas from 20+. Discover the amazing diversity of the world of tea with your own selection.
Gift Idea Description:
Comes in a box.
Pick & Choose 5 teas à la carte
Choose from a selection of 20+ amazing teas.
For more information, visit Camellia-sinensis.com


This product is sold by Camellia Sinensis Teahouse: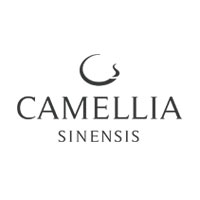 Shipping information
Questions & Answers on Camellia Sinensis Teahouse (F.A.Q.)
See more gift ideas from Camellia Sinensis Teahouse