You can order with your credit card if the delivery address is in Canada.
Baby Skincare Bundle
$ 75.00
What we think
The Timi & Mila Baby Bundle has all your baby skincare essentials in one place! This bundle contains carefully selected products to ensure you have everything you need to nourish and take care of your baby's skin from morning to night. These products are clean, natural and, non-toxic. Choose from two sizes, one for at home or one for on the go (diaper bag/travel bag).
If you are looking for skin care products for your baby or a gift idea for new parents, this is the bundle for you!
Description
Baby Bum Balm - 2 oz or 4 oz
Baby Lotion - 50 ml or 250 ml
Lemon Vanilla Seasonal Spray - 80 ml or 120 ml
Rescue Balm - 2 oz
Baby Shampoo & Body Wash - 250 ml
Timi And Mila
Inspired by the two girls who made them parents, their line of 'Simple, Natural, Care Products' was created as an alternative to toxic products on todays shelves. Formulated to tackle the most common challenges, the line of Timi & Mila products are for...
>
For more information, visit Timiandmila.com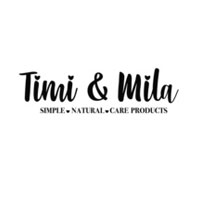 See more gift ideas from Timi And Mila
>
View all ideas from Timi And Mila
Share this gift idea wherever you want: