You can order with your credit card if the delivery address is in Canada.
Pack of 10 Delicious Bean-to-bar chocolates
$100.99
This item qualifies for free shipping ($60.00)
What we think
Here's the ultimate pack from Avanaa to test all of their work. Avanaa is a Canadian company that makes chocolate products ethically. They source their cacao beans directly from farmers and each chocolate bar will be made from single-origin cacao. The 10 pack is a great gift for those who enjoy discovering chocolate flavors. A great gift for mother's day for example.
Description
Here's the 10 bars contained in this pack :
zorzal 70%
tumaco 70%
kallari 70%
kallari 80%
chai
latte
coco
crunch
café
one limited edition bar (surprise! surprise!)
Avanaa
Avanaa handcrafted chocolates are made from bean-to-bar in Canada. Eat chocolate and support hard-working cacao farmers from across the globe.
>
For more information, visit Avanaa.ca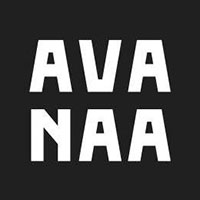 See more gift ideas from Avanaa
>
View all ideas from Avanaa
Delivered by Canada Post
Free shipping from $60.00
Share on social networks or by email: