You can order with your credit card if the delivery address is in Canada.
Trio of cacao husk tea
$26.97
Free shipping from $60.00
What we think
This is a very special product made by Avanaa. The Canadian company is using cacao husk, which is a cacao product waste to make these beautiful cacao teas. The pack of 3 teas will make a loved one discover 3 flavors: coco, chaï, and pure cacao. These teas are packed with vitamins, minerals, and antioxidants. An original gift for chocolate lovers.
Description
The 3 pack contains this 3 tea bags :
Coco infused
Chaï infused
pure cacao infused
The cacao origin is from Ecuador and these products are suitable for vegans.
Avanaa
Avanaa handcrafted chocolates are made from bean-to-bar in Canada. Eat chocolate and support hard-working cacao farmers from across the globe.
>
For more information, visit Avanaa.ca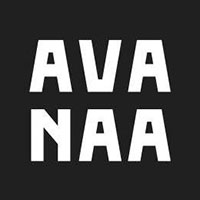 See more gift ideas from Avanaa
>
View all ideas from Avanaa
Delivered by Canada Post
Free shipping from $60.00
Share on social networks or by email: