Are you looking for beautiful Ontario products to offer as gifts to your loved ones? You're at the right place! Introducing 4 Ontario-based businesses where you'll find original products and gift ideas for everyone. It's a great way to encourage local buying in Ontario and in Canada as well.
Our top 5 Ontario companies to discover
1 – Chandler Honey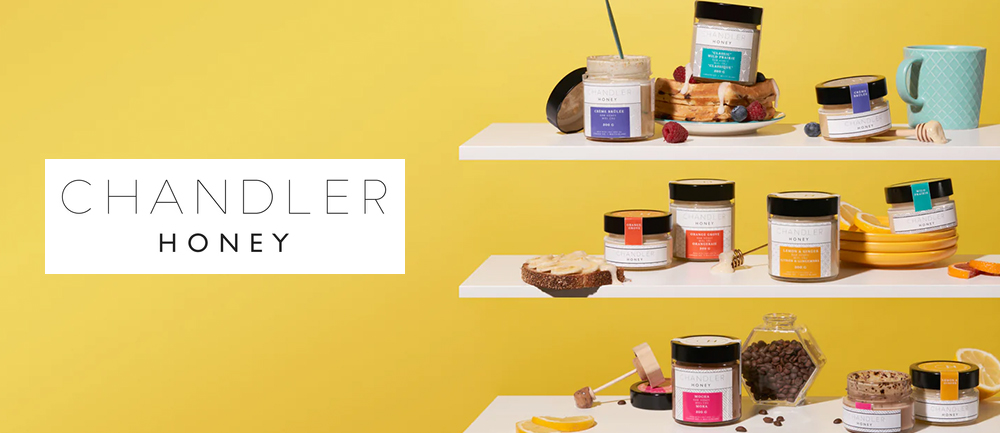 If you know someone who absolutely LOVES Honey then they will be delighted to be gifted these delectable organic jars of honey by Chandler Honey. These honeys are enriched with natural ingredients, hand poured and offer a variety of flavor infusions to be discovered. With Chandler Honey, you are getting raw honey that comes from the owner's family bee farm!
There are so many amazing flavor combinations from Yuzu & Berries, Mocha, Créme Brûlée, Apple Pie, and many, many more to explore! If you are unsure of which Honey to choose there are even carefully curated gift boxes too.
2 – Guess Where Trips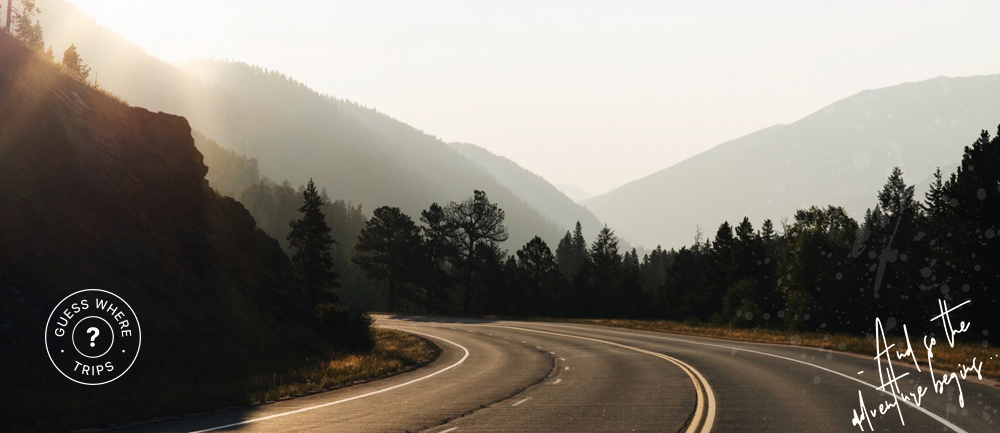 One Christmas, Jessica, the founder of Guess Where Trips, planned an overnight surprise trip for her parents to Prince Edward County. This was no ordinary trip as Jessica had the idea to plan the journey through a series of surprise envelopes and from this great idea, Guess Where Trips was born.
Guess Where Trips focus on sparking the incentive in people to head out and explore what is around them. The fantastic thing about their trips is that they come with an itinerary for you to follow which will be emailed upon purchase along with a recommendation list of attractions to check out, places to eat and drink, and a 'before you go' list that ensures you have everything you need to be brought along – they really have thought of every little detail!
If you are looking for unique gift ideas for outdoor enthusiasts then this is perfect!
3 – Vtile Design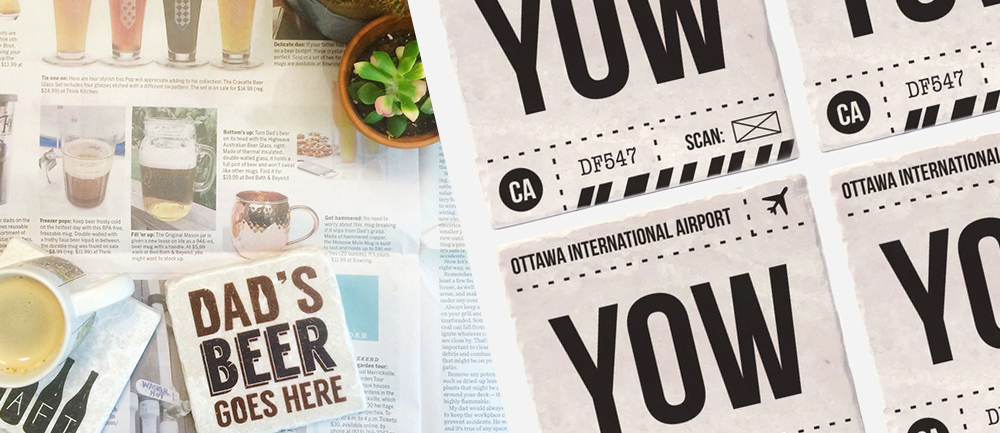 Versatile is a company based in Ontario that makes products that ensure both the everyday and special moments are appreciated at home with their coasters. These coasters are made of a proprietary blend of ceramic and padded with a piece of cork at the bottom. They will protect all surfaces including any annoying water rings that can occur on wooden tables. Also, their designs will brighten up tea time or the aperitif by bringing some personality to your space. You can gift some of the already existing designs or build your own!
4 – Luxury Fire Canada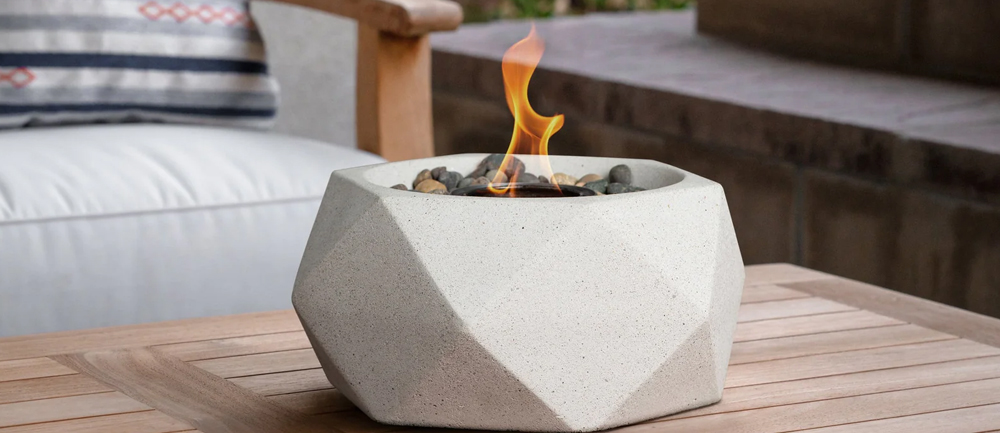 Luxury Fire Canada offers a range of fire bowl products for both indoor and outdoor use. Also, there are different models and finishes to choose from depending on the desired aesthetic. A fire bowl is a perfect attribute for a pleasant evening in the garden or even to enhance a party or a dinner with the family. This is certainly a great gift to offer anyone that loves cozy gatherings inside or outside!
We hope these 4 companies will inspire your next gifting purchases! Looking for more Canadian companies? See all of our Canadian partners here.