We all know someone who absolutely LOVES to entertain at home! If you have ever wondered what to give the person in your life who loves to prepare all sorts of fancy drinks or serve up a beverage in a classy glass then these bar gift ideas have you covered!
From cocktail kits to glassware and more, these Home Bar gifting ideas are fantastic for those who love to host & entertain!
1. Old Fashioned Cocktail Kit
If you know someone whose go to beverage is the classic 'Old Fashioned' then they will be thrilled to receive this retro style cocktail kit. Equipped with cocktail pins, bartender spoons and muddler and a beautiful rustic linen napkin. Everything one needs to enhance their at home cocktail experience!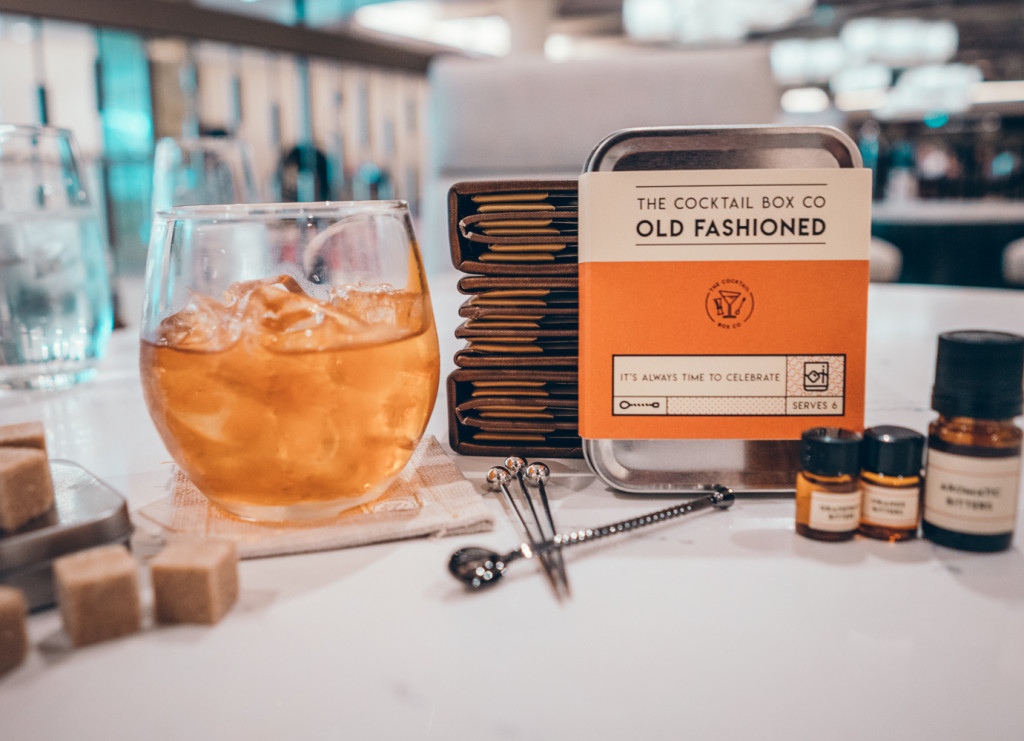 $24,99
---
2. Whiskey Cigar Glass Set
Perfect for the Whiskey enthusiast in your life, this whiskey glass set is both stylish and has great functionality making for a smooth whiskey drinking experience every time. The set comes with x2 stainless steel, reusable whiskey stones that will keep your drink cool without watering it down. If that wasn't cool enough the glass has especially designed grooves that act as a cigar rest! Really this is a gift to impress.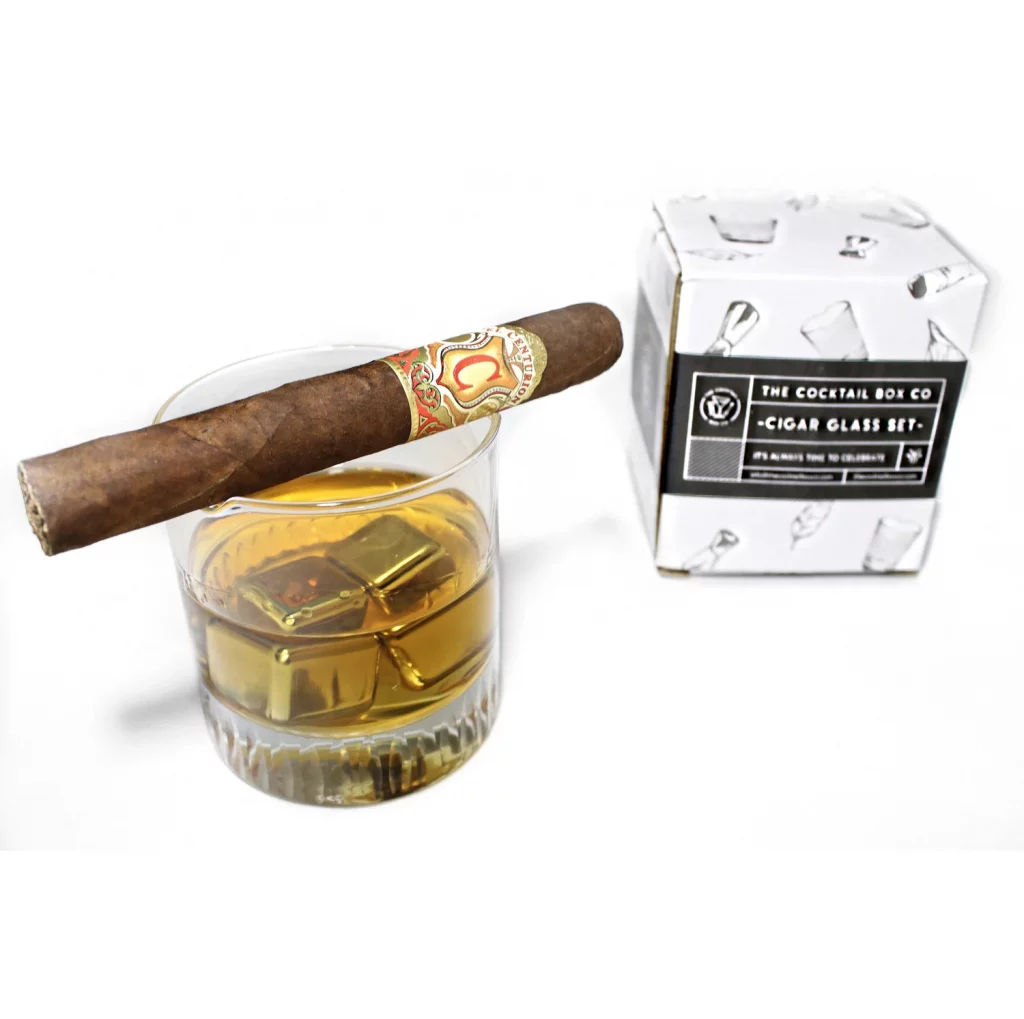 $29,99
---
3. Toronto Map Coaster Set
Every home made beverage should be accompanied by amazing coasters that not only look great but also protect your furnishings. These 1901 Toronto Map coasters will help protect from water rings but also are a great gift for Toronto fans to enjoy!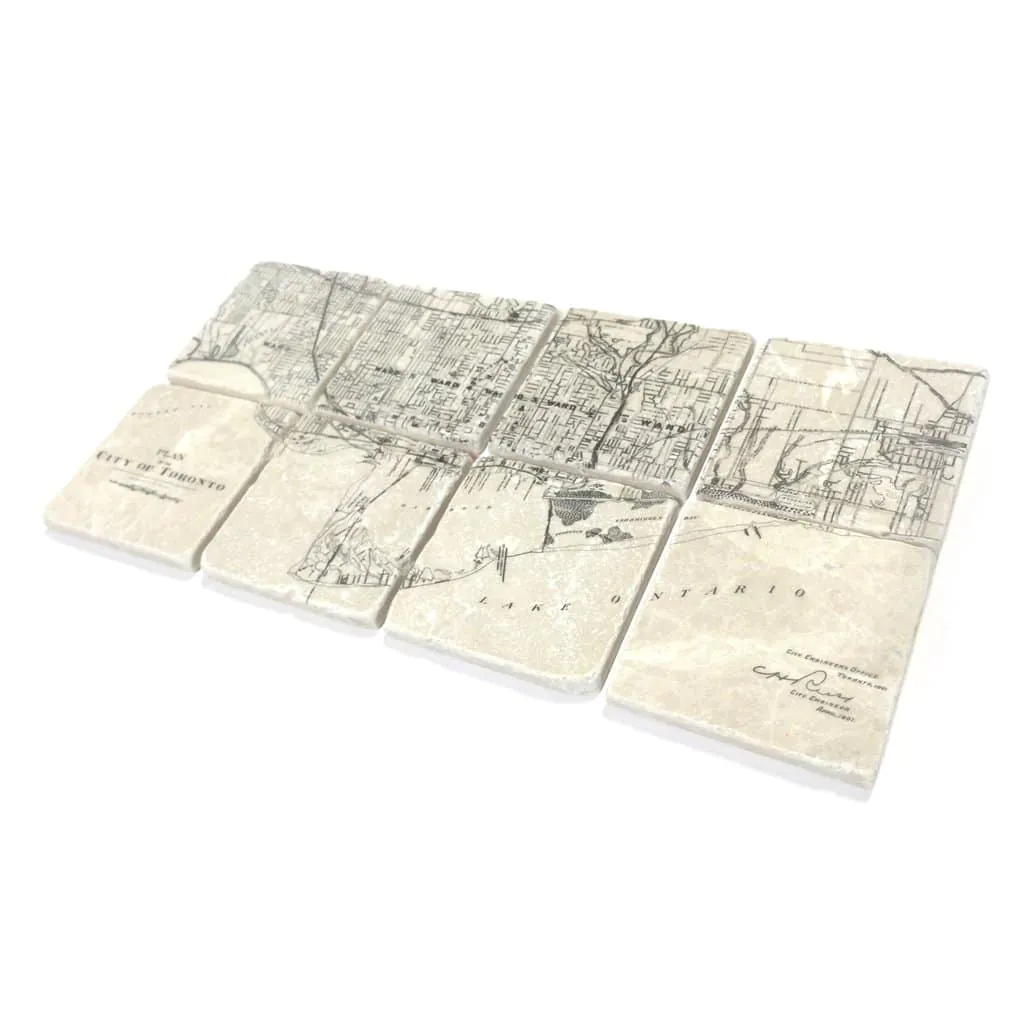 $68,00
---
4. Moscow Mule Copper Mug Set
For those who love to mix up traditional, classic cocktails at home, this Moscow Mule kit from the The Cocktail Box Co. is great for just that! Traditionally, Moscow Mule cocktails are served in a copper mug and this set has not one, but two beautifully designed mugs to really add that element of finesse to your drink serving experience. Just add your liquor of choice and you are ready for a really tasty cheers!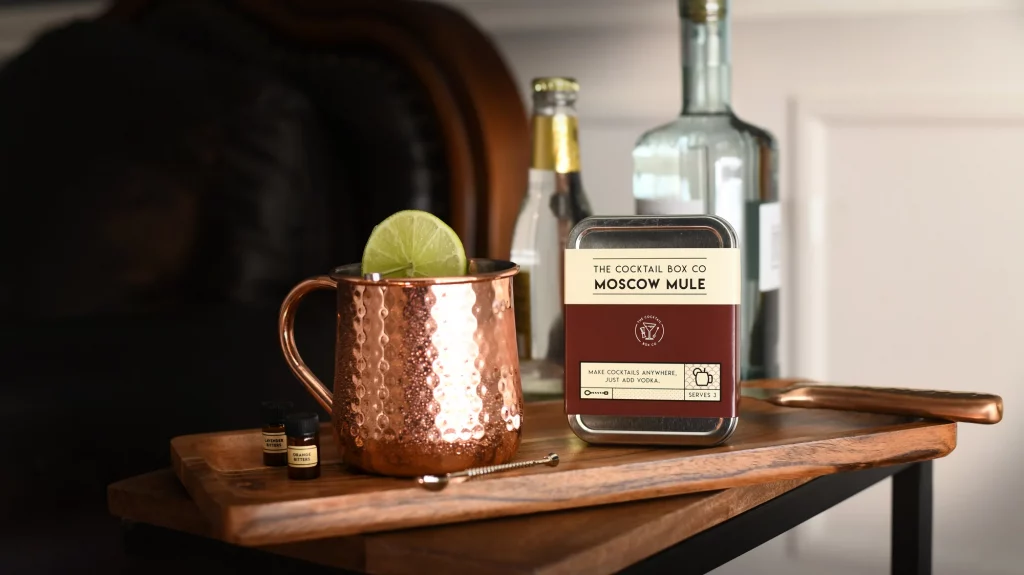 $39,99
---
5. 3D Cocktail Bombs
You have heard of bath bombs, but have you ever seen a really awesome cocktail bomb? We think these are a totally awesome unique drinking experience that add an extra element of fun. Just imagine having guests round and impressing them with these tasty flavourful & smooth cocktails. Whether it is for yourself or a loved one, these are sure to be a hit. Choose from classic cocktails such as cosmopolitan, sangria passion, Mai Tai and more!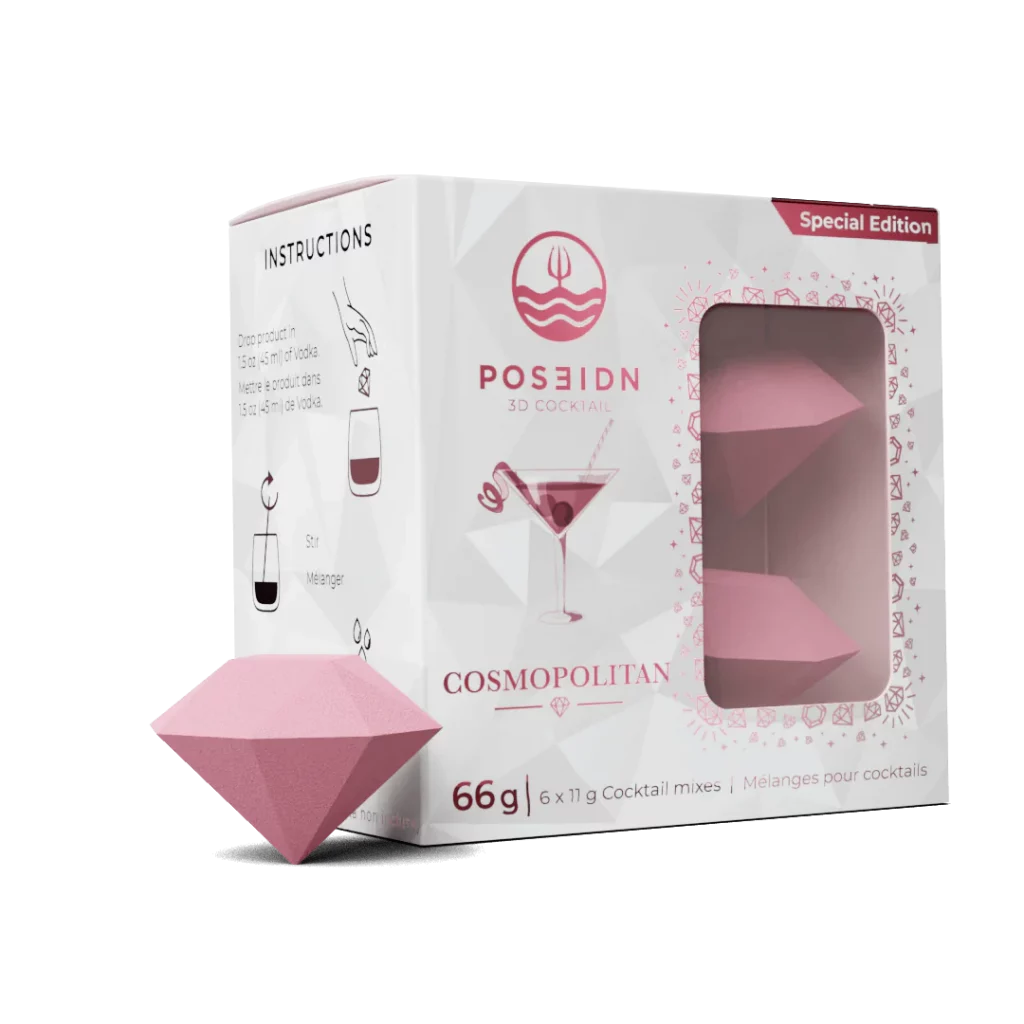 $19,95
---
6. Bartender Crystal Glass Cocktail Stirring Kit
Every home bar needs it's own cocktail stirring kit and this one from The Cocktail Box Co. comes with everything one will need to embrace their inner mixologist! Anyone who is lucky enough to be gifted this kit will be excited to elevate their cocktail making experience and enjoy a tasty beverage that they made themselves.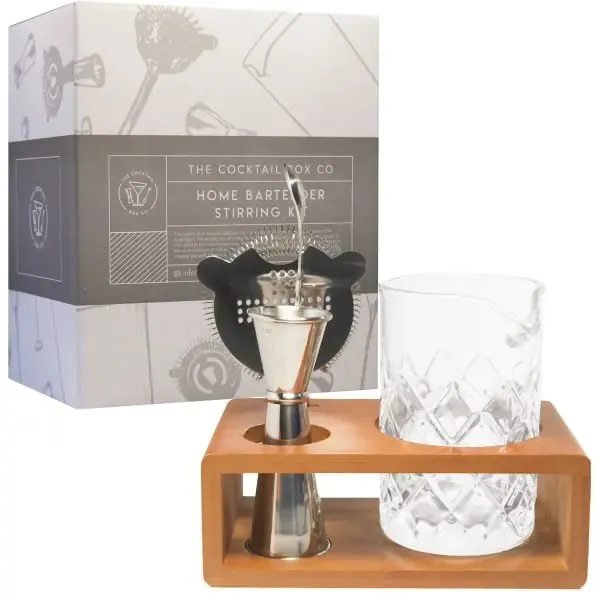 $60,00
---
7. Gin Kit-DIY
Gin lovers will absolutely love this DIY Gin Making Kit. Canadian Company, Ginius have made at home DIY gin making very achievable with this kit that comes with all the accompaniments needed to make a really tasty gin. So if you know a gin lover who has always wanted to try their hand at making their own, then this will make an amazing gift!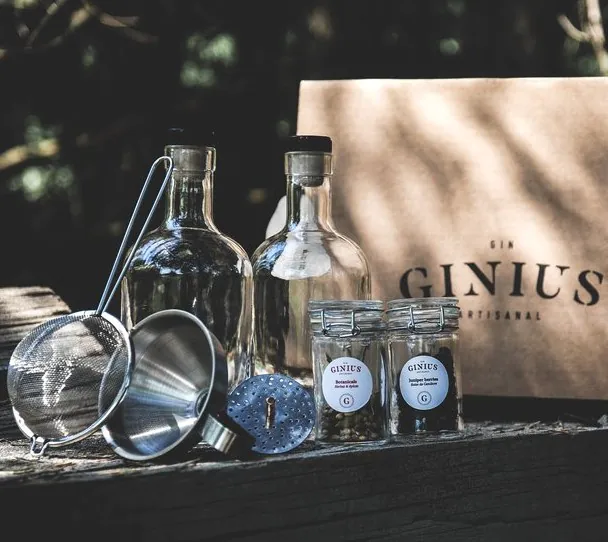 $67,95
---
8. Crushed Ice Tray
Sometimes the perfect drinks also needs the perfect type of ice! This silicone and stainless steel tray is cleverly designed to make the perfect amount of ice to fill your glass and also has an easy empty method for the perfect ice pour every time! This truly is a great item to send someone who enjoys those important finishing touches to any cocktail or preferred beverage from their home bar!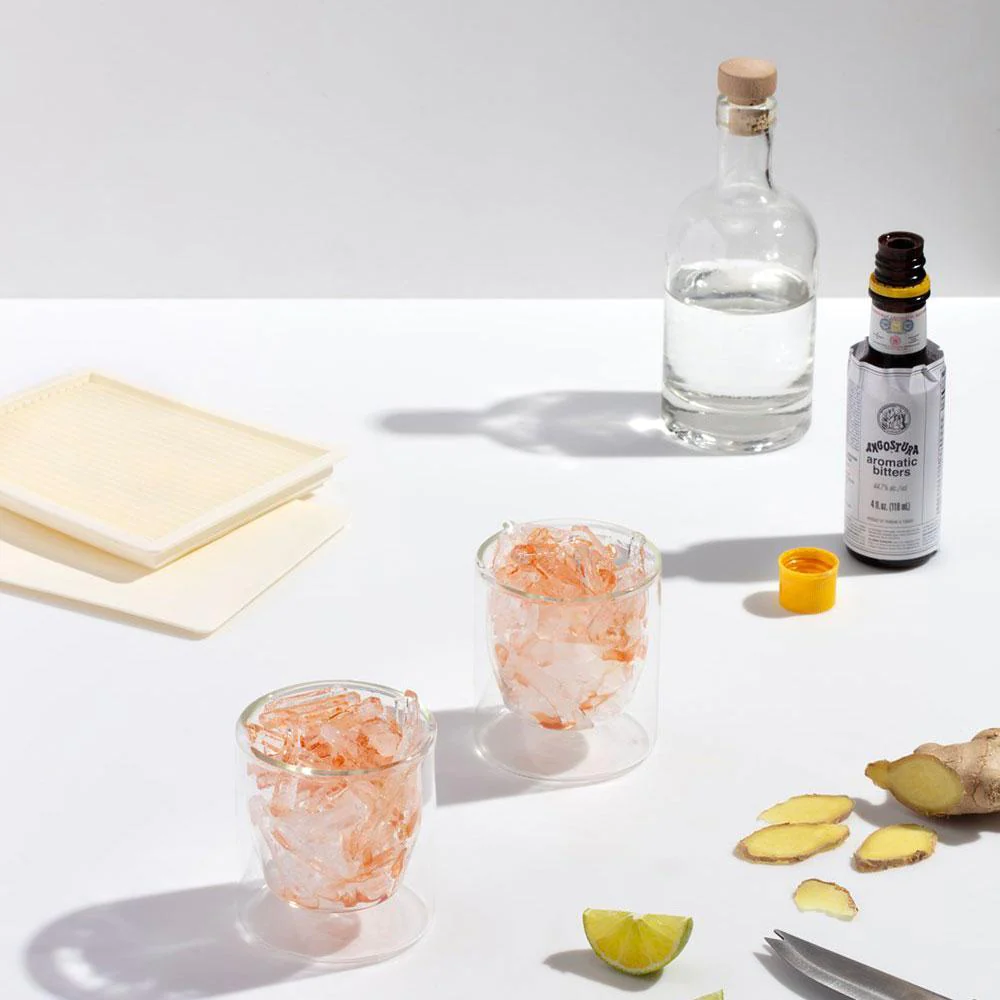 $24,95
---
9. Tabletop Fire Torch
This Tabletop Fire Torch is a really awesome accessory for summer garden parties! A great way to set the mood while having guests over for some at-home drinks and entertaining. Whether your preference is a fancy home made cocktail or a chilled beer, this fire torch will be a great hit!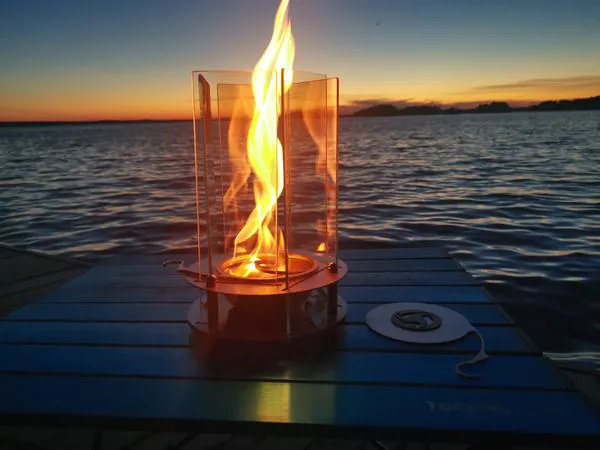 $189,00
---
10. 4 Piece Classic Cocktail Set
This set of four classic cocktail kits is a great housewarming gift or indeed a great set to send those who always love to make their own tasty beverages at home. Gin & Tonic, Moscow Mule, Old Fashion or Champagne cocktail, this set allows the recipient to enjoy many different tasty cocktails without having to leave the comfort of their own home. Each cocktail box includes high-quality ingredients and instructions to do cocktails the proper way. Perfect for your recipients next happy hour. These are great for having guests over to treat them to something fancy or you could use the kit to host an awesome cocktail making party, the choice is yours!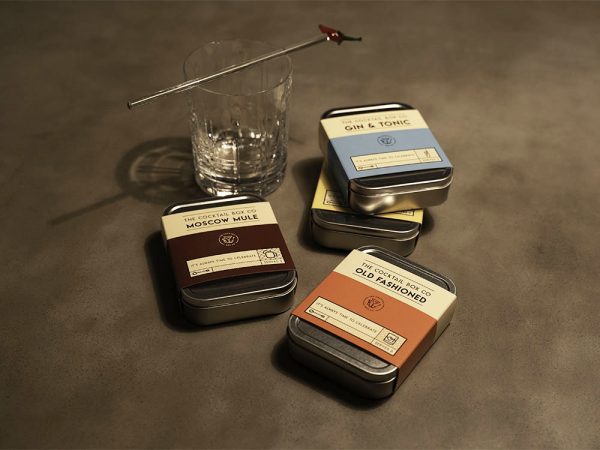 $84,99
---
Entertaining at home with your loved ones, special guests and friends can make for such memorable moments to toast to! We hope you have gotten some great Home Bar gifting ideas for the special people in your lives or even perhaps some ideas for great gifts you can treat yourself to! For more great gifting ideas check out our specially curated gift guides here.
*Prices are subject to change without not